Wahl
Wahl 100 Year Anniversary Limited Edition Cordless Senior Clipper #81919 (Dual Voltage)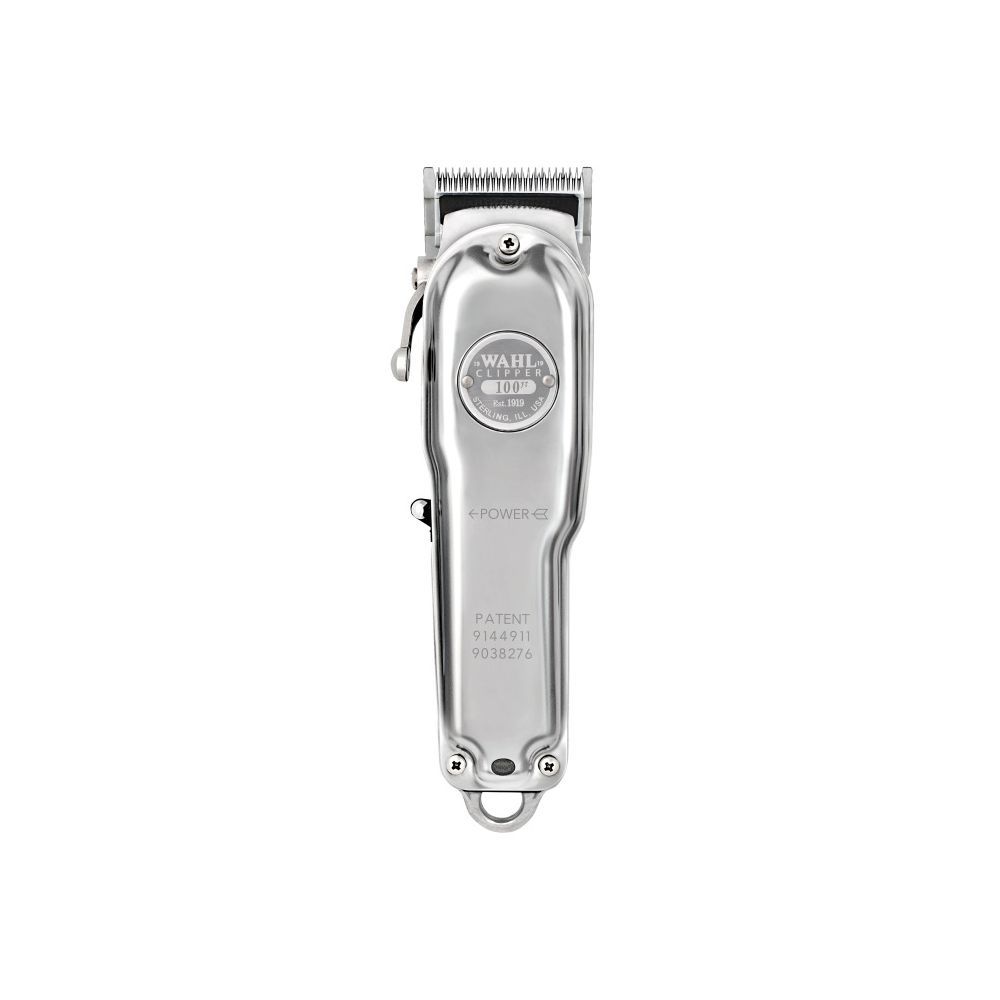 Wahl
Wahl 100 Year Anniversary Limited Edition Cordless Senior Clipper #81919 (Dual Voltage)
Wahl 100 Year Anniversary Limited Edition Cordless Senior Clipper #81919 (Dual Voltage)
CLOSE
FREE SHIPPING ELIGIBLE
How do I take advantage of Free Standard Shipping?
All Free shipping products must be noted as Free Shipping.
All other products will be charged for shipping.
Your order must contain Free Shipping Eligible Products only to receive Free Shipping. The inclusion of any other Non-Free Shipping Products may result in additional shipping charges.
Free Shipping Only Applies To The Physical Addresses Within The Continental U.S., Excluding Post Office Boxes (P.O. BOX Addresses), HI, AK, VI, PR, APO/FPO Addresses And Outside The U.S.
Still, have questions? You'll find additional information in our Shipping Info section at the bottom of any page.
Wahl 100 Year Anniversary Limited Edition Cordless Senior Clipper #81919 (Dual Voltage)
We cannot accept returns on Limited Edition product.
Introducing the limited edition 100 Year Anniversary Clipper! This clipper comes with an all-metal housing with a heavy-duty, high impact solid vintage look and feel. It comes equipped with the traditional taper blade set (1006) perfect for tapering and blending. Powerful rotary motor (6400-6900rpm) with higher blade speed and higher stalled torque. Equipped with a lithium-ion battery (70+ minute run time), this clipper runs corded or cordless for your preference. Thank you for celebrating 100 years of tradition with us!
Overview
• Metal housing
• Taper Lever
• Cord/Cordless
• Up to 70 minute run time
Specifications
• Accessories : Recharging transformer, polishing cloth, oil, cleaning brush, operating instructions & literature, red blade guard
• Battery : Lithium Ion
• Blade : 1006
• Motor : Rotary
• Unit Length : 6.25"
• Unit Weight : 14.3 oz.
• Voltage & Hertz : 120 V - 60Hz
YouTube : After 1 Week With The Wahl 100 Year Anniversary Clipper | Full Review
Customer Reviews
Top customer reviews
good

0 people found this helpful

?

0 people found this helpful

Ehh overpriced, senior better imp

0 people found this helpful

Nice clipper but cant Zero gap so thats a no no for me

My Bread and Butter

0 people found this helpful

These are my work horses, they get through all the bulk, they shut off after theyre fully charged, these, no joke , are as effective as my Oster 76's, just without the cord. Quiet, pretty light, fits well in the hards considering theres not really a thumb grip. Definitely would purchase again.

I really like these clippers

0 people found this helpful

Really good clipper after zero gapping. It mows through bulk and battery life is ok for the power. I was able to use them for about 8 hours on a full charge. I'm rating 4 stars because I had to change the blade slide for zero gapping.

Beautiful Design

0 people found this helpful

The walh senior is a great addition for new and pro barbers. The all metal housing with modern wireless capabilities is amazing.

Lightweight with great features

0 people found this helpful

Terrible Model 4 the price.....

0 people found this helpful

Everybody is correct, they are a very overpriced cordless senior. But they can be Zero gapped using the Wahl Magic Clipper blade heads.

Not worth the price.

0 people found this helpful

Had it for several months and it randomly shuts off.

Waiting for a better price on Walmart

0 people found this helpful

You don't get any gaurds (Premium Gaurds) for an overpriced clipper that works just as good as the cordless senior. It is a rip-off in disguise. Buyer be ware!!

Weak sauce on a veggie burger

0 people found this helpful

Can't be zero gapped come on wall are we going into the stone age's

If ur a wahl fan then go ahead

0 people found this helpful

It's an overpriced cordless senior that can't be zero gapped. Still had to have it for the cool casing and levers.

Right tool for the job

0 people found this helpful

If it's Wahl you know it's good.
We found other products you might like!