BaByliss Pro Ultrasonic Cool Mist Iron 1-1/4" + Nano Titanium Omni Styler 1-1/4" Combo Special! #BABNTPP17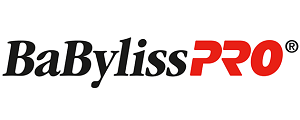 BaByliss Pro Ultrasonic Cool Mist Iron 1-1/4" + Nano Titanium Omni Styler 1-1/4" Combo Special! #BABNTPP17
CLOSE
FREE SHIPPING ELIGIBLE
How do I take advantage of Free Standard Shipping?
All Free shipping products must be noted as Free Shipping.
All other products will be charged for shipping.
Your order must contain Free Shipping Eligible Products only to receive Free Shipping. The inclusion of any other Non-Free Shipping Products may result in additional shipping charges.
Free Shipping Only Applies To The Physical Addresses Within The Continental U.S., Excluding Post Office Boxes (P.O. BOX Addresses), HI, AK, VI, PR, APO/FPO Addresses And Outside The U.S.
Still, have questions? You'll find additional information in our Shipping Info section at the bottom of any page.
Special Price
$89.95
Regular Price
$250.00
BaByliss Pro Ultrasonic Cool Mist Iron 1-1/4" + Nano Titanium Omni Styler 1-1/4" Combo Special! #BABNTPP17
We cannot accept returns on Combo Deal product.
1) BaByliss Pro Ultrasonic Cool Mist Iron - 1-1/4" #BABNT2191T
PRODUCT OVERVIEW
Meet the BaBylissPRO™ 1¼" Ultrasonic Cool Mist Iron, featuring the latest high-performance innovation! Ultrasonic technology transforms water into a cool micro mist, adding optimum moisture and maximum shine to hair for smooth, sleek results that last longer.
Ultrasonic Benefits
• 77% more protection from breakage. Less abrasion and snarls than on untreated hair
• 49% smoother. For healthier-looking hair than with a regular straightener
• 30% improved hair manageability. Better lubrication and condition for less friction
• 22% more shine with better hair shaft alignment than with regular straighteners
*Based upon independent testing by a third-party lab comparing use with and without a straightener.
FEATURES AND BENEFITS
• Ultrasonic
• Better protection from breakage
• More shine and better alignment
• Better hair condition and improved manageability
• Detachable cartridge
• Separate control for heat & ultrasonic
• Ultra-smooth & durable titanium-plated plates
• LED temperature display, up to 450°F
• Ryton® housing resists ultra-high heat
• Ryton is a registered trademark of the Chevron Phillips Chemical Co., LLC.
*Based upon independent testing by a third-party lab comparing use with and without a straightener.
2) BaByliss Pro Nano Titanium Omni Styler 1-1/4" #BABNT8125
PRODUCT OVERVIEW
The BaBylissPRO® OMNI STYLER combines a flat iron with a styling comb for multiple styling options. Open to use as a straightener. Close it, lock it, and it's a styling comb for waves, body and volume. Ceramic heater provides instant heat-up & recovery, with consistent heat up to 450°F. Both the plates and barrel are Sol-Gel nano titanium/ceramic for smooth, silky results on all hair types. Optimize your options with the new OMNI STYLER from BaBylissPRO.
FEATURES AND BENEFITS
• Sol-Gel nano titanium / ceramic plates & barrel
• Inside: straightener
• Outside: (with lock-in function) styling comb for wave, body & volume
• Ceramic heater, instant heat & recovery
• 3 heat settings: 340°F, 400°F, 450°F
• Ryton® housing resists ultra-high heat
More Information
Goggle Shopping Exception
No
Brand
BaByliss Pro
Description

BaByliss Pro Ultrasonic Cool Mist Iron 1-1/4" + Nano Titanium Omni Styler 1-1/4" Combo Special! #BABNTPP17

We cannot accept returns on Combo Deal product.

1) BaByliss Pro Ultrasonic Cool Mist Iron - 1-1/4" #BABNT2191T

PRODUCT OVERVIEW
Meet the BaBylissPRO™ 1¼" Ultrasonic Cool Mist Iron, featuring the latest high-performance innovation! Ultrasonic technology transforms water into a cool micro mist, adding optimum moisture and maximum shine to hair for smooth, sleek results that last longer.

Ultrasonic Benefits
• 77% more protection from breakage. Less abrasion and snarls than on untreated hair
• 49% smoother. For healthier-looking hair than with a regular straightener
• 30% improved hair manageability. Better lubrication and condition for less friction
• 22% more shine with better hair shaft alignment than with regular straighteners

*Based upon independent testing by a third-party lab comparing use with and without a straightener.

FEATURES AND BENEFITS
• Ultrasonic
• Better protection from breakage
• More shine and better alignment
• Better hair condition and improved manageability
• Detachable cartridge
• Separate control for heat & ultrasonic
• Ultra-smooth & durable titanium-plated plates
• LED temperature display, up to 450°F
• Ryton® housing resists ultra-high heat
• Ryton is a registered trademark of the Chevron Phillips Chemical Co., LLC.

*Based upon independent testing by a third-party lab comparing use with and without a straightener.

2) BaByliss Pro Nano Titanium Omni Styler 1-1/4" #BABNT8125

PRODUCT OVERVIEW
The BaBylissPRO® OMNI STYLER combines a flat iron with a styling comb for multiple styling options. Open to use as a straightener. Close it, lock it, and it's a styling comb for waves, body and volume. Ceramic heater provides instant heat-up & recovery, with consistent heat up to 450°F. Both the plates and barrel are Sol-Gel nano titanium/ceramic for smooth, silky results on all hair types. Optimize your options with the new OMNI STYLER from BaBylissPRO.

FEATURES AND BENEFITS
• Sol-Gel nano titanium / ceramic plates & barrel
• Inside: straightener
• Outside: (with lock-in function) styling comb for wave, body & volume
• Ceramic heater, instant heat & recovery
• 3 heat settings: 340°F, 400°F, 450°F
• Ryton® housing resists ultra-high heat

Best Deal
Yes
Hot Deal
No
Buy 1 Get 1 Free
No
Free Shipping
Yes
Pre order
No
Repair period
30 days
Return period
30 days
Exchange period
30 days