Stylecraft Pro Instinct Professional Vector Motor Clipper with Intuitive Torque Control #SC607M (Dual Voltage)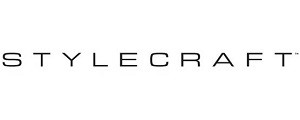 Stylecraft Pro Instinct Professional Vector Motor Clipper with Intuitive Torque Control #SC607M (Dual Voltage)
CLOSE
FREE SHIPPING ELIGIBLE
How do I take advantage of Free Standard Shipping?
All Free shipping products must be noted as Free Shipping.
All other products will be charged for shipping.
Your order must contain Free Shipping Eligible Products only to receive Free Shipping. The inclusion of any other Non-Free Shipping Products may result in additional shipping charges.
Free Shipping Only Applies To The Physical Addresses Within The Continental U.S., Excluding Post Office Boxes (P.O. BOX Addresses), HI, AK, VI, PR, APO/FPO Addresses And Outside The U.S.
Still, have questions? You'll find additional information in our Shipping Info section at the bottom of any page.
Special Price
$219.95
Regular Price
$249.95
Availability:
Out of stock
Stylecraft Pro Instinct Professional Vector Motor Clipper with Intuitive Torque Control #SC607M (Dual Voltage)
The world of clippers will never be the same.  Since the beginning of time barbers and stylists have wanted a clipper that was the size of their hand, acting as an extension of the arm.  The Instinct clipper not only has an incredibly compact size but has faster blade speed and more power.
One of the smallest, lightest weight, and most powerful hair clippers in a compact, ergonomically designed body.  3 modular body kits with transparent motor showcase options along with assorted click or floating taper levers are included in the box. 
Assembled with a fixed Black Diamond Carbon Faper Blade that has hypoallergenic properties for sensitive skin, along with a Black Diamond Carbon DLC deep slim cutter which is great for superior blending, fading, and bulk removal.
Fully adjustable blade with modular click and floating levers can be easily zero gapped for the closest cut and finish.
Lithium-ion battery delivers a 4-hour cordless run-time with charging stand with a 2-hour recharge time, along with a universal Micro-USB for worldwide use.
Includes: Hair Clipper, Black Diamond Carbon Faper Blade, Black Diamond Carbon DLC deep slim tooth cutter, 8 White magnetic guards, blade cover, stretch bracket, Micro-USB cord, charging stand and cord, cleaning/maintenance kit and screwdriver, 4 extra screws as spare parts
• PROFESSIONAL VECTOR MOTOR runs at 11,500 strokes per minute
• INTUITIVE TORQUE CONTROL detects resistance and adjusts torque
• BLACK DIAMOND Carbon Faper Blade with Black Diamond Carbon deep slim moving blade
• LITHIUM-ION BATTERY delivers up to 4 hours of run-time with 2-hour recharge
• MICRO-USB rechargeable for worldwide use
• FULLY ADJUSTABLE ZERO GAP BLADE for the closest cut and finish
• INCLUDES: Hair Clipper, Black Diamond Carbon Faper Blade, Black Diamond Carbon DLC deep slim tooth cutter, 8 White magnetic guards (1/16", 1/8", 3/16", 1/4", 3/8", 1/2", 5/8", 3/4"), blade cover, stretch bracket, Micro-USB cord, charging stand and cord, cleaning/maintenance kit and screwdriver, 4 extra screws as spare parts
More Information
Goggle Shopping Exception
No
Brand
Stylecraft
Description

Stylecraft Pro Instinct Professional Vector Motor Clipper with Intuitive Torque Control #SC607M (Dual Voltage)

The world of clippers will never be the same.  Since the beginning of time barbers and stylists have wanted a clipper that was the size of their hand, acting as an extension of the arm.  The Instinct clipper not only has an incredibly compact size but has faster blade speed and more power.

One of the smallest, lightest weight, and most powerful hair clippers in a compact, ergonomically designed body.  3 modular body kits with transparent motor showcase options along with assorted click or floating taper levers are included in the box. 

Assembled with a fixed Black Diamond Carbon Faper Blade that has hypoallergenic properties for sensitive skin, along with a Black Diamond Carbon DLC deep slim cutter which is great for superior blending, fading, and bulk removal.

Fully adjustable blade with modular click and floating levers can be easily zero gapped for the closest cut and finish.

Lithium-ion battery delivers a 4-hour cordless run-time with charging stand with a 2-hour recharge time, along with a universal Micro-USB for worldwide use.

Includes: Hair Clipper, Black Diamond Carbon Faper Blade, Black Diamond Carbon DLC deep slim tooth cutter, 8 White magnetic guards, blade cover, stretch bracket, Micro-USB cord, charging stand and cord, cleaning/maintenance kit and screwdriver, 4 extra screws as spare parts

• PROFESSIONAL VECTOR MOTOR runs at 11,500 strokes per minute
• INTUITIVE TORQUE CONTROL detects resistance and adjusts torque
• BLACK DIAMOND Carbon Faper Blade with Black Diamond Carbon deep slim moving blade
• LITHIUM-ION BATTERY delivers up to 4 hours of run-time with 2-hour recharge
• MICRO-USB rechargeable for worldwide use
• FULLY ADJUSTABLE ZERO GAP BLADE for the closest cut and finish
• INCLUDES: Hair Clipper, Black Diamond Carbon Faper Blade, Black Diamond Carbon DLC deep slim tooth cutter, 8 White magnetic guards (1/16", 1/8", 3/16", 1/4", 3/8", 1/2", 5/8", 3/4"), blade cover, stretch bracket, Micro-USB cord, charging stand and cord, cleaning/maintenance kit and screwdriver, 4 extra screws as spare parts

Best Deal
No
Hot Deal
No
Buy 1 Get 1 Free
No
Free Shipping
Yes
Pre order
No
Repair period
30 days
Return period
30 days
Exchange period
30 days
4.6
67% of customers recommend this product
Top customer reviews
Great Clipper

0 people found this helpful

Excellent clipper, power is great, had to adjust to the size..

Great clipper

1 people found this helpful

Clean

0 people found this helpful

Clean looking clipper cuts well feels good in your hand. Pricey and could be a little more durable they seem to get warm. I'm use them more see if they are durable. It's worth to experiment for yourself.

Good clippers!

0 people found this helpful

I used them about 5 times and I really like them! Fits my hand good and really good power!

Stylecraftproinstinct

0 people found this helpful

Very good

1 people found this helpful

Style craft instinct

2 people found this helpful

I love my instinct it's my go to clipper I recommend it over any clipper on the market

Clipper

1 people found this helpful

BEST clipper out!!!!!

3 people found this helpful

The small size combined with endless POWER plus so many ways to make them look exactly how you want.. They can't be touched.( by any other clipper) These are by far my favorite and I plan on grabbing at least another pair……???? SC keep up the great work…..( keep listening to the barbers and stylists you have on staff)