Magic
Softsheen Carson Magic Shaving Powder Gold - Fragrant 4.5 oz - 6 Pack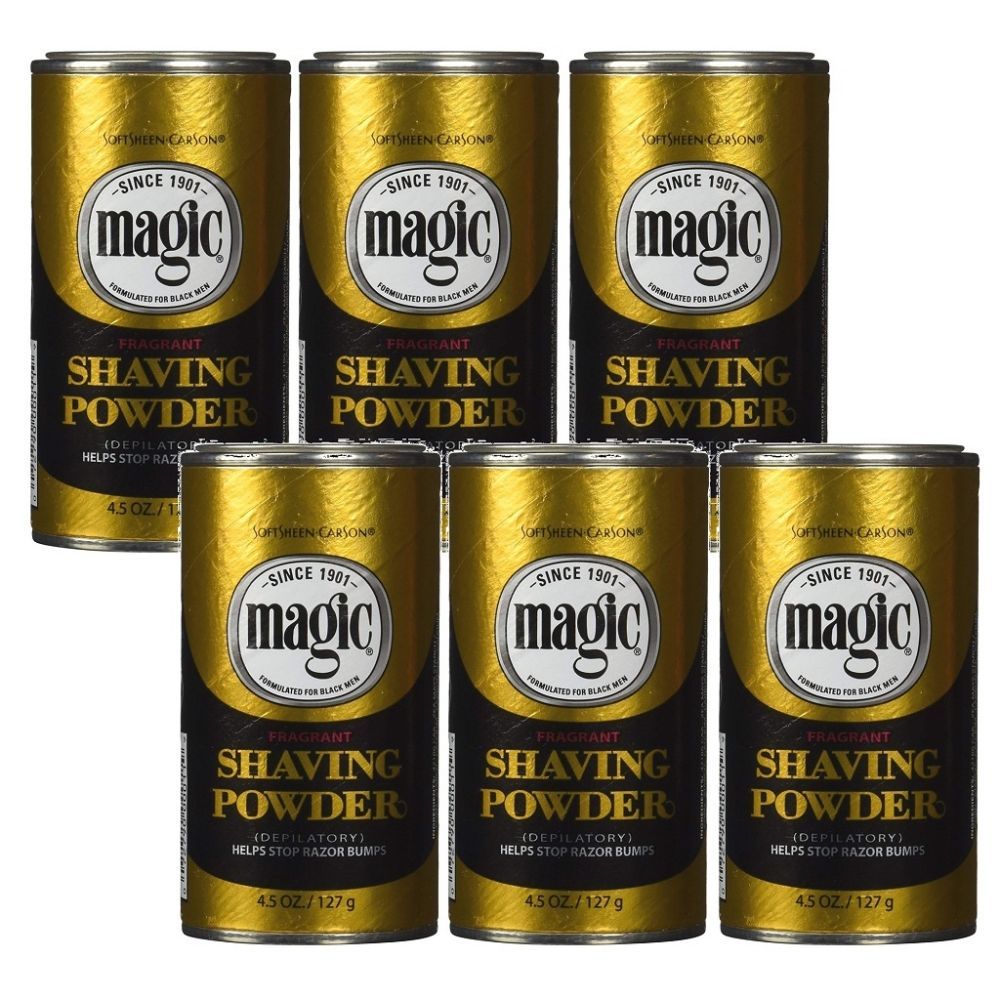 Magic
Softsheen Carson Magic Shaving Powder Gold - Fragrant 4.5 oz - 6 Pack
was
$24.00
Special Price
$15.89
Softsheen Carson Magic Shaving Powder Gold - Fragrant 4.5 oz - 6 Pack

A Shaving powder (depilatory) formulated especially for Black Men to help stop razor bumps, provides a clean, razorless shave. - Fragranced formula
Customer Reviews
Top customer reviews
Highly recommend this product

0 people found this helpful

Value

This is an amazing product. It does exactly what it says it will, and it works not just on the face but a lot the rest of the body (minus the posterior, which if it comes in contact with the exposed mucous membrane it could cause irritation so don't use it there). I would highly recommend this product to everyone if you want to remove hair whether on the face or body. Follow the instructions as stated on the can.