Nairobi
Nairobi Smokeless Detangling Creme Press 4 oz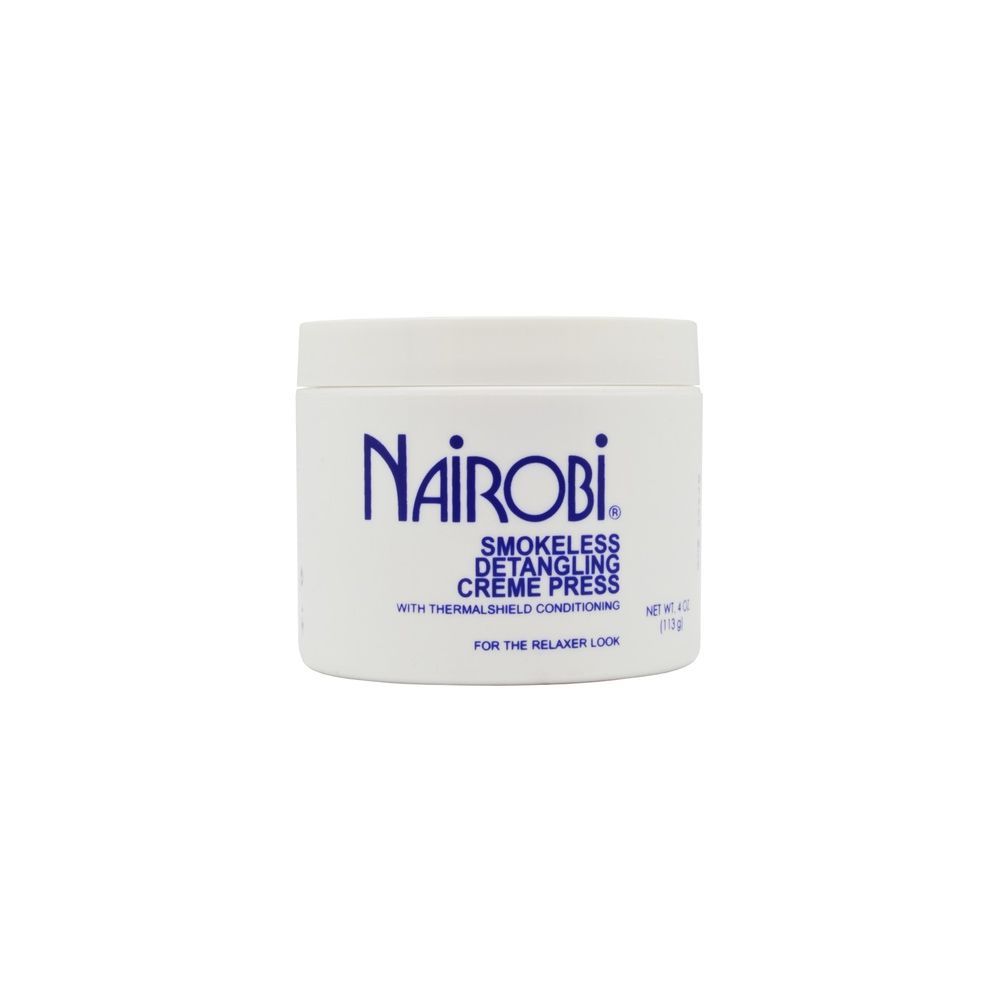 Nairobi
Nairobi Smokeless Detangling Creme Press 4 oz
Nairobi Smokeless Detangling Creme Press 4 oz
UPC
was
$10.00
Special Price
$7.95
Nairobi Smokeless Detangling Creme Press 4 oz

Nairobi detangling Cr?me Press with therma-shield allows the stylist to press the hair with half the heat.
Do heads up to 20-40% faster with no smoke and tangle free.
Gives the hair silky satin press
? Conditions
? Smokeless
? Detangles
? Do heads faster
Excellent for:
? Children
? Natural styles
? Sheen

YouTube : Nairobi CREME PRESS
UPC
Customer Reviews
Top customer reviews
We found other products you might like!
FREE SHIPPING
Free shipping on Select Items.
Save $10
On Shipping For Order Over $100
All Items Extra 10% Off
Use Code"SEP10" (Member Only)
Our Newest Items