Stylecraft Replacement Fixed X-Pro Precision Gold Titanium Trimmer Blade with The One Precision Cutter Set #SC523GB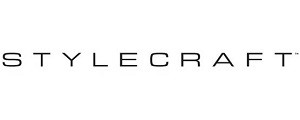 Stylecraft Replacement Fixed X-Pro Precision Gold Titanium Trimmer Blade with The One Precision Cutter Set #SC523GB
CLOSE
FREE SHIPPING ELIGIBLE
How do I take advantage of Free Standard Shipping?
All Free shipping products must be noted as Free Shipping.
All other products will be charged for shipping.
Your order must contain Free Shipping Eligible Products only to receive Free Shipping. The inclusion of any other Non-Free Shipping Products may result in additional shipping charges.
Free Shipping Only Applies To The Physical Addresses Within The Continental U.S., Excluding Post Office Boxes (P.O. BOX Addresses), HI, AK, VI, PR, APO/FPO Addresses And Outside The U.S.
Still, have questions? You'll find additional information in our Shipping Info section at the bottom of any page.
Special Price
$37.95
Regular Price
$45.00
Stylecraft Replacement Fixed X-Pro Precision Gold Titanium Trimmer Blade with The One Precision Cutter Set #SC523GB
FITS ALL and StyleCraft and Gamma+ trimmer models
Still sharp?  It might be time to replace your blade. This X-Pro Precision Gold Titanium fixed trimmer blade comes with a Black Diamond Carbon DLC "The One" Precision deep tooth cutter blade. Making it the ultimate blade set for your hair trimmer.  The 32mm sharpness is ideal for extreme precision with special convex and hollow grinding creates a perfectly balanced blade.  Along with gold titanium that has hypoallergenic properties for sensitive skin.  While "The One" deep tooth cutting blade has the crunchiest, smoothest cutting with no pulling or snagging. This blade set is compatible with all StyleCraft and Gamma+ trimmer models.
EASY INSTALLATION – To replace the moving blades and runners. Simply unscrew the two screws on the back of the trimmer, gently remove the old blade, replace with new one, and reinstall screws into machine. Make sure blades are aligned properly before turning on machine.  Improper alignment may cause injury. As consistent with any StyleCraft and Gamma+ tools, all blades are fully adjustable to zero gap for the closest cut and finish.
HOW TO CLEAN and CARE FOR YOUR BLADE - gently brush the blade with the maintenance kit brush to clear debris, spray blades with disinfectant (optional), apply 2-3 drops of oil directly on the blade and wipe trimmer body clean with a dry cloth.  Using the blade cover can help to avoid scratches and blade damage along with storage to help prolong the life the blade. We recommend, depending on your daily use, to change your blades every 1 to 4 months for superior sharpness.
• FEWER BLADE CHANGES when properly maintained and cleaned 
• ZERO GAP BLADE for the closest cut and finish
• PROFESSIONAL QUALITY materials for maximum performance
• FITS ALL STYLECRAFT and GAMMA+ models
• ENGINEERED AND DESIGNED in the USA
More Information
Goggle Shopping Exception
No
Brand
Stylecraft
Description

Stylecraft Replacement Fixed X-Pro Precision Gold Titanium Trimmer Blade with The One Precision Cutter Set #SC523GB

FITS ALL and StyleCraft and Gamma+ trimmer models

Still sharp?  It might be time to replace your blade. This X-Pro Precision Gold Titanium fixed trimmer blade comes with a Black Diamond Carbon DLC "The One" Precision deep tooth cutter blade. Making it the ultimate blade set for your hair trimmer.  The 32mm sharpness is ideal for extreme precision with special convex and hollow grinding creates a perfectly balanced blade.  Along with gold titanium that has hypoallergenic properties for sensitive skin.  While "The One" deep tooth cutting blade has the crunchiest, smoothest cutting with no pulling or snagging. This blade set is compatible with all StyleCraft and Gamma+ trimmer models.

EASY INSTALLATION – To replace the moving blades and runners. Simply unscrew the two screws on the back of the trimmer, gently remove the old blade, replace with new one, and reinstall screws into machine. Make sure blades are aligned properly before turning on machine.  Improper alignment may cause injury. As consistent with any StyleCraft and Gamma+ tools, all blades are fully adjustable to zero gap for the closest cut and finish.

HOW TO CLEAN and CARE FOR YOUR BLADE - gently brush the blade with the maintenance kit brush to clear debris, spray blades with disinfectant (optional), apply 2-3 drops of oil directly on the blade and wipe trimmer body clean with a dry cloth.  Using the blade cover can help to avoid scratches and blade damage along with storage to help prolong the life the blade. We recommend, depending on your daily use, to change your blades every 1 to 4 months for superior sharpness.

• FEWER BLADE CHANGES when properly maintained and cleaned 
• ZERO GAP BLADE for the closest cut and finish
• PROFESSIONAL QUALITY materials for maximum performance
• FITS ALL STYLECRAFT and GAMMA+ models
• ENGINEERED AND DESIGNED in the USA

Best Deal
No
Hot Deal
No
Buy 1 Get 1 Free
No
Free Shipping
Yes
Pre order
No
Repair period
30 days
Return period
30 days
Exchange period
30 days
5
100% of customers recommend this product
Top customer reviews
A Must buy

0 people found this helpful

Put these on my sabers and (WOW) what a difference it makes gives even more of a boost in giving sharp lineups or design work great for kids as well very sharp and clean work from this blade