ORS Olive Oil Built-In Protection Full Application No-Lye Hair Relaxer Normal Strength - 1 Application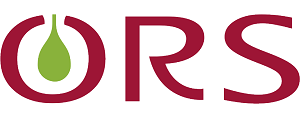 ORS Olive Oil Built-In Protection Full Application No-Lye Hair Relaxer Normal Strength - 1 Application
Special Price
$7.95
Regular Price
$10.00
Buy 6 for

$7.55

each and save

5

%
ORS Olive Oil Built-In Protection Full Application No-Lye Hair Relaxer Normal Strength - 1 Application

The ORS Olive Oil Built-In Protection No-Lye Hair Relaxer system infuses hair with moisturizing olive oil and natural herbs to help to protect the hair from damage during processing. The result is smoother, softer, stronger hair with impeccable Add Shine.
Key Features
• Quality, healthy-looking relaxed hair.
• Leaves hair softer and more manageable.
Recommended Use
As a conditioning relaxer treatment.
Follow step by step guide in the kit to avoid skin and scalp irritations.
More Information

| | |
| --- | --- |
| Brand | ORS |
| Best Deal | No |
| Hot Deal | No |
| Buy 1 Get 1 Free | No |
| Free Shipping | No |
| Pre order | No |
| Repair period | 30 days |
| Return period | 30 days |
| Exchange period | 30 days |
3.7
0% of customers recommend this product
Top customer reviews
GREAT PRODUCTS

0 people found this helpful

I have been using ORS products in my hair for more than 7 years with amazing results. I use the relaxer, coconut hairdress, oil mousturizing lotion, shampoo, and repleneshing conditioner. The products are the best. If a product is not ORS I don't use it on my hair. My hair has gotten stronger, healthier, and whole lot longer! Thank you ORS. Sheryl B. New Orleans, La.

NOT THAT GOOD

0 people found this helpful

I have been using this kit for years with great results until recently. Both, my sister and I, have experienced hair breakage .I believe the formula has been changed

REALLY IMPRESSED WITH THIS

0 people found this helpful

I am so happy with the result with this. It is excellent. I have naturally quite frizzy, dry hair - 3c/ 4a mixed race kind of hair. It is fantastic at reducing the frizz whilst still giving me my beautiful natural waves and curls. I love it and I will definitely keep an eye out for when I next need it. I think for the price it is fantastic! Not to mention how putting this on your hair ends up reducing your overall costs on hair products as you do not need to buy as much say moisturiser as this will reduce frizz anyway!